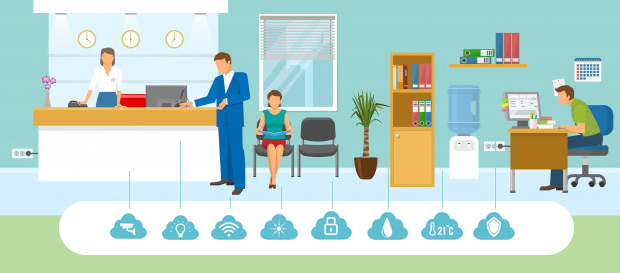 Why is it important?
People often forget to switch off lights, fan, air conditioner, etc. That results in wastage of electricity, a smart space can do that all by itself. With a smart space, the room will identify the crowd in the room and adjust the air conditioning, lighting and ventilation as per the requirement.
What are we trying to do?
We are developing infrastructure and controls for a room that will sense and control to conserve power for us. It identifies the number of people and adjusts the room lighting and ventilation automatically.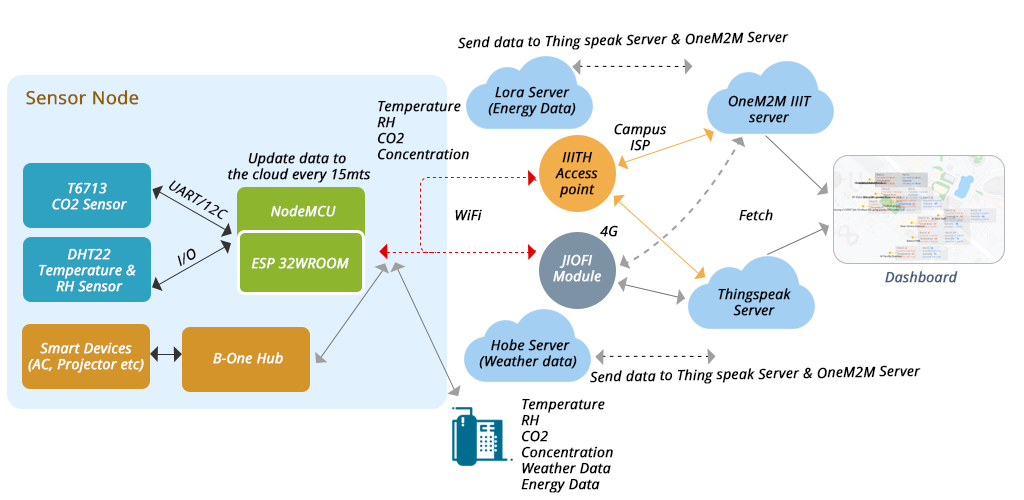 Features
To achieve automated lighting and ventilation, energy data ,weather data, CO2 levels and movement is measured and controlled accordingly
Enthalpy based control is used for energy saving
Fault detection and diagnostics in HVAC and building fabric.
Data logging at frequent intervals
Detailed building energy dataset.
Research
Fault identification and diagnostics based on the predicted energy and actual power genera.
Short term prediction of loads.
Transactive Control for demand based on the generation from the PV, cost of electricity supplied by grid and ensuring that we do not cross the contracting demand.
Fault detection and diagnostics in HVAC and building fabric.
Digital twin(compare/create real model with respect to the virtual model. It can also be used for model predictive control.
Detailed building energy dataset.
Data Model &amp Datasets