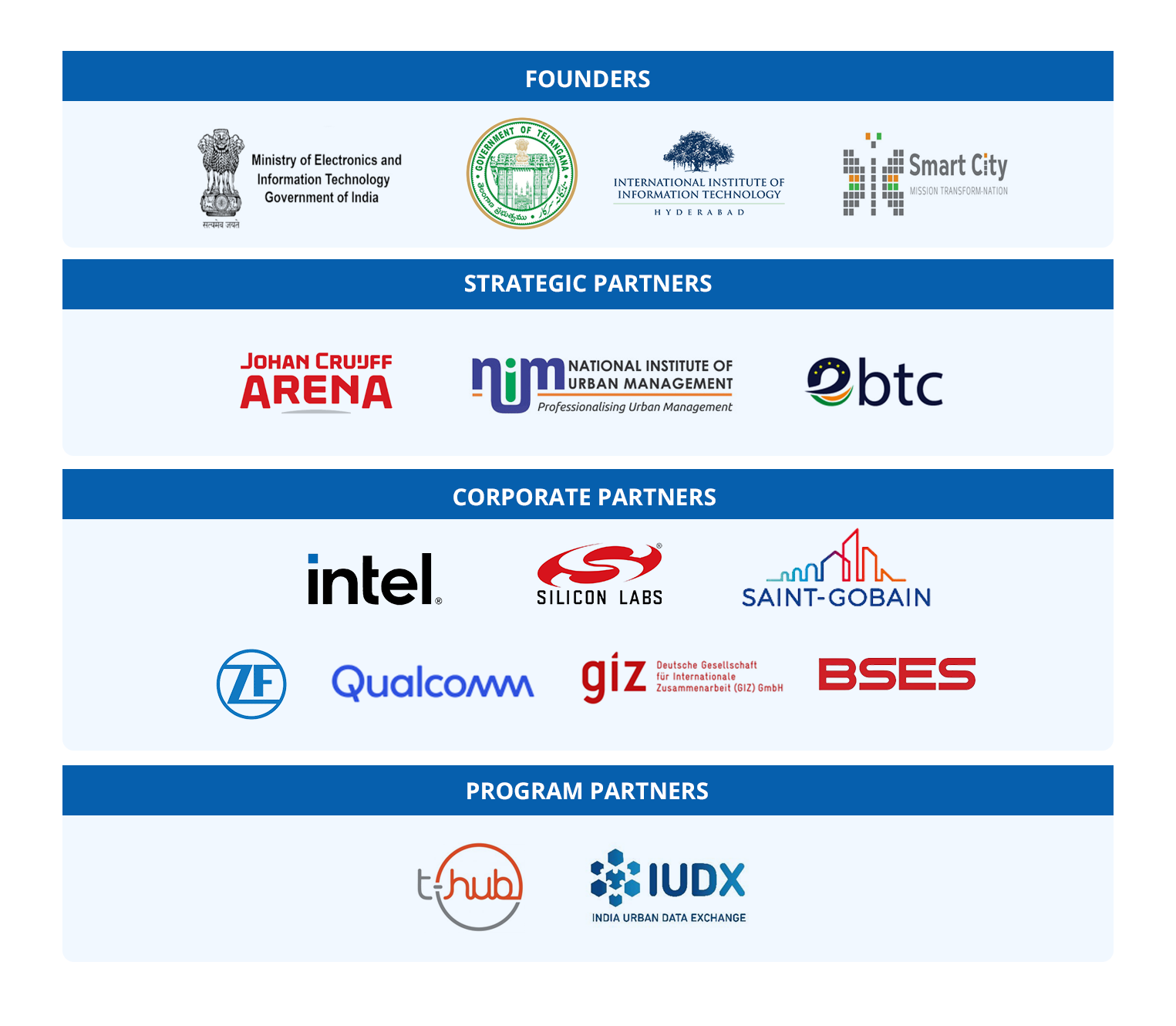 We innovate together by developing and implementing new products and services in the livinglab. We experiment and iterate to scale the best solutions. With partners, we find and accelerate new innovations from around India and the world. At our IIIT campus, a place of education, research, technology, and ecosystem partners collaborate on shared challenges to create new value. To realize the vision and values, we facilitate collaboration, innovation and acceleration of our ecosystem.
What we do, offer and provide:
Collaborate is about organizing an ecosystem with partners like government, corporates, research institutes, SME's, scaleups etc. Due to the size and complexity of the addressed themes, we need many parties to collaborate. Together with partners, we reach out to solution providers to make joint impact, better and faster.
Accelerate is about finding the solutions and accelerating the selection of the right solutions. Reaching out to solution providers with (more) market-ready solutions instead of merely setting up new initiatives, accelerates the living lab goals effectively.
Innovate is about the process and facilities needed to bring innovation to execution. We combine the expertise and resources from our partners and what we have in place at the IIIT campus.