The Smart City Living Lab, an open-innovation ecosystem has been set up at IIITH, with support from the MEITY, Smart City Mission and Government of Telangana and in collaboration with the technology partners EBTC and Amsterdam Innovation Arena to discover & develop cutting edge innovations with smart city use cases and enrich them with the knowledge from research.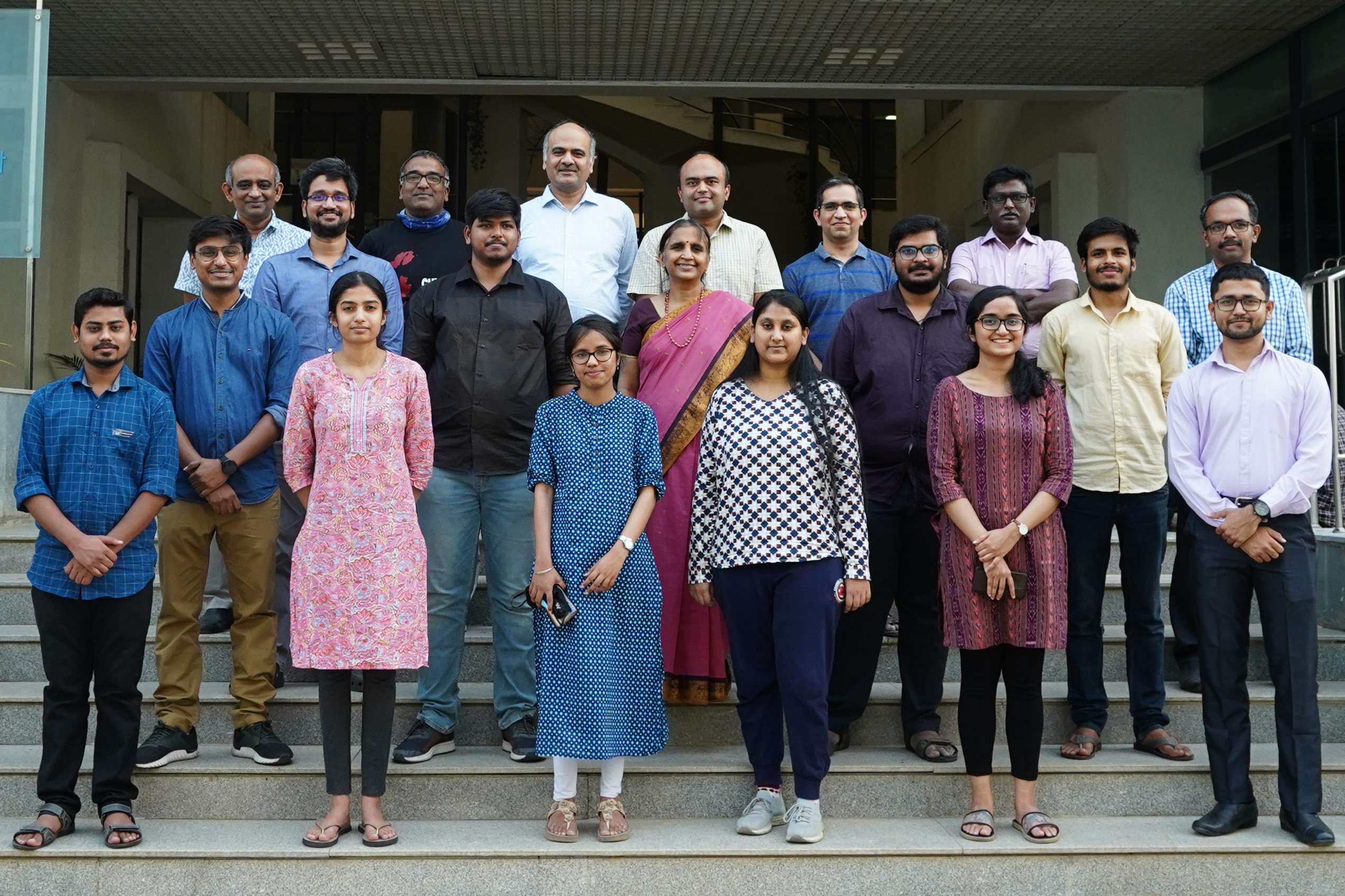 Smart City Research Team
The primary goal of this innovation initiative is to enable discovering, sourcing, validating, proving and taking to production, the various Smart City innovations, solutions and products.And also bringing in the key stakeholders- governments, reserach, startups, tech companies, smart city players and policy makers.
At its core is the real world simulation of a Smart City in a lab scale by bringing in the whole IIITH campus, its infrastructure, the students and campus residents, startups, and visitors.
Smart city research centre, thus established is a combine where several research centres at IIIT collaborate and develop solutions for smart cities.The Center leverages IIIT-H 's research strengths in both core and domain areas.